---
The les Allues valley biggest fete of the year!
Traditional and folklore displays, home-made traditional cider, jams and fritters, stands, entertainment, float displays and parade. For the first time this year, there will be a major exhibition of hunting trophies organised by the Méribel Valley hunters' association at the Salle des Générations in les Allues.
************
At the Tsaretta we will be putting on a special MENU, opening early for drinks and joining in with the amazing spririt of the event.  We will also have 'Bubble & Crisp' providing musical entertainment on Saturday evening, so get your dancing shoes on.
There will be a firework display in the centre of Les Allues village from 10pm on Saturday 6th of August. 
Sunday activites include the arrival of the Tomme Cheeses at 12.30pm and the float procession through the village organised by local associations at 3pm. 
Merry-go-round, chainsaw sculpting, bread baked in the village oven, Les Allues museum. 
Sparring in medieval armour, art and artisan stands. 
************
This is not a weekend to miss out on!!
---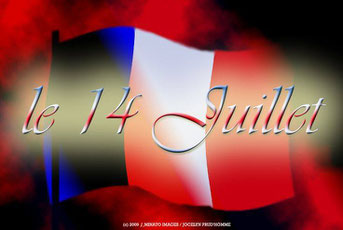 It's that time of year again, the biggest street party of the summer, pop down to Les Allues for all the full Bastille party! Come down for all the traditional savoyard fun, there will be plenty of dancing and drinking al fresco.
*****
Here at Tsaretta we will be kicking out the pizzas along with our A la Carte Menu, which includes food for the kids. 
*****
Later in to the night we will have Al Jones playing live, followed by DJ Kaya pushing us through in to the morning.
---

On Tuesday 21 June, Tsaretta will be at the centre of all things musical, celebrating the annual Les Allues, Fete de la Musique. We will be open late and have live music from Rough Cover and Mikey Gray. Bubble & Crisp will play throughout the night and will be guiding us into the morning. 
The road will be closed for the evening as the early acts from 17.30 will be performing outside.
We will be running our a la carte menu as well as providing take away pizzas and burgers. 
Come dance the night away in LA!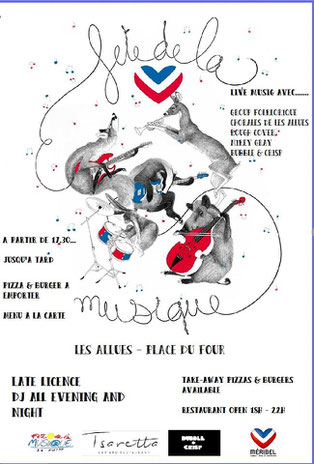 ---
Moules Frites Night - 17th June
This Friday 17th June we will be serving up classic moules marinière and frites €16. We also have a cracking new French Sauvignon Blanc to pair with your moules frites!
The Euro matches will be on too: 
Czech V Croatia 18:00
Spain V Turkey 21:00
Please PM us to reserve a spot
Father's Day Roast Lunch - 19th June
For Father's Day we are cooking up a huge beef roast with Yorkshires, crispy roasties and plenty of veg €16.
Complement your lunch with one of our new red wines. A light, summery Côte de Rhône or a beautiful Beaujolais-Villages.
Bring the family, we'll have the Grand Prix on too!
Please PM us if you would like to reserve.
---
Monday
Tuesday
Wednesday
Thursday
Friday
Saturday
Sunday
16:00 - 23:00
16:00 - 23:00
16:00 - 23:00
16:00 - 23:00
16:00 - 01:00
12:00 - 01:00
12:00 - 19:00
---
FRIDAY 
France V Romania (21.00)
SATURDAY
Australia V England (12.00 Rugby)
Criterium de Dauphiné (approx 16.45 -17.15 )
Wales V Slovakia (18.00)
England V Russia (21.00)
SUNDAY
Turkey V Croatia (15.00)
Poland V Northern Ireland (18,00)
FRIDAY
A la carte and pizza menu 18.00 - 22.00
SATURDAY
A la carte & pizza menu 12,00 - 14.00  18.00 - 22.00  inc Tartiflette with green salad 16€
BBQ 14.00 - 18.00 (Sausage sarnies 4€, Burgers from 5€) 
Cote de Boeuf +/-400g 20€ Saturday night special
SUNDAY
A la carte menu 12.00 - 17.00 inc
Grilled fillet of Sea Bass, with Koh Phat rice, red Thai sauce 20€
---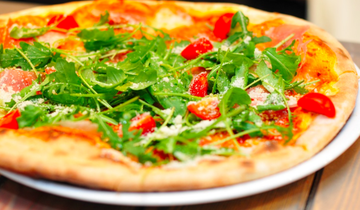 We reckon our pizzas are mighty fine, but if you would like the chance to design your own, then why not pop down on Wednesday evening? We are offering all our normal Pizzas but also the chance to choose your own toppings. And we can do kids ones too! Come down and get creative from 18.00. We will also be offering our normal a la carte menu.
---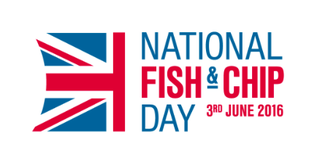 This Friday signals National Fish & Chip Day, so we are serving piping hot, beer battered Cod with home cut chips, minted mushy peas and homemade tartar sauce.
We reckon as a drinks pairing, a pint of our Czechoslovakian Pilsner Urquell would go rather nicely.
Kids size fish & chips available too!
Also on the menu this Friday is our new veggie stack, crab linguini and our côte de boeuf.
Please click on the booking tab, or PM us on our Facebook page if you would like to make an enquiry or booking.
---
We are now OPEN, during May from Wednesday to Sunday, but as of June we will be opening 7 days a week. As well as our great a la carte and pizza menus, we will offering daily specials, and hosting special food events throughout the Spring, Summer and Autumn as well as wine tastings and a craft beer fair. We will also be keeping close tabs on all the major sporting events, from the Dauphiné road race passing through Les Allues in early June, to Wimbledon, the European Football Championships held throughout France, the Grand Prix and of course the Olympic Games in Brazil. 
OPENING TIMES FOR MAY
Sunday
Monday
Tuesday
Wednesday
Thursday
Friday
Saturday
12:00 - 19:00
Closed
Closed
16:00 - Late
16:00 - Late
16:00 - Late
12:00 - Late
---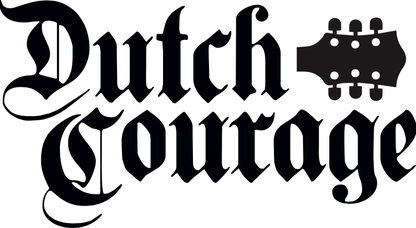 Diego and the boys normally lead the line with Die Funkt, the funk band that have taken the valley by storm this season.  But Friday you get a stripped down version, definitely not their normal set listing, a night of groove and expression.  
Catch Dutch Courage from 22:00 at Tsaretta this Friday.
We welcome The Dominos for their first gig of the season at Tsaretta, this coming Wednesday 23 March at 22:00. 
Why not make an evening of it and book a table in our a la carte restaurant before the band kick off.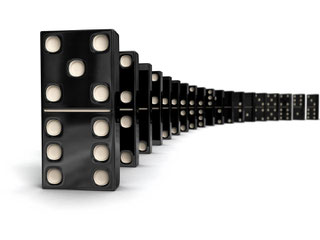 The Killer Beez are back with a brand new sting in their tail! Join us this Wednesday with one of our all time favourite bands, setting Tsaretta a buzzz.....

Die Funkt are back by popular demand! This Thursday 18th February, the big band return for their third funkt session. A refreshing musical experience comprising of a full horn section including sax, trumpet and trombone. Funkt, disco and jazz classics from our bi weekly musical impresarios. Come Funkt it up!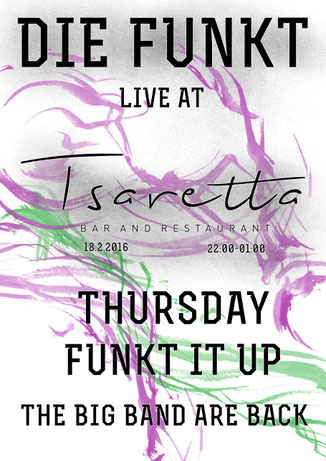 An evening of good, fun time music. Welcoming MaxMaxxa, DJ and Music Producer from Edinburgh. Alex Harford on live percussion. Vinyl Richie on the wheels of steel. Get you dancing shoes on.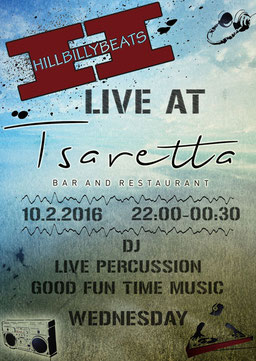 After the enormous success of Die Funkt's debut performance, we are pleased to announce their return this coming Friday the 5th of February. Get down with live Soul, Disco and plenty of improvisation, the big band sound with a full horn section.
Live music this Friday 29th Jan, complete with double headed guitar, beatboxing and loop pedals, music and banter from 22:30 onwards.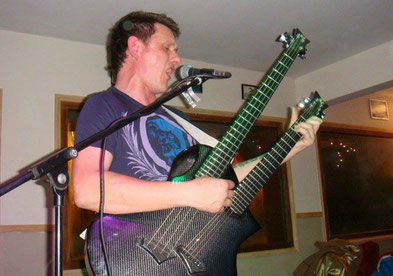 Check out this Ski Olympic article on Die Funkt's debut performance at Tsaretta